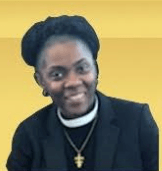 We are a church of 75 members with 35 – 50 usually in attendance on Sunday. And yet we have a sanctuary that has a capacity of 150 people. This allows us to meet on a Sunday morning and remain on compliance with the appropriate social distancing practices suggested by the experts.
With the goal of honoring these restrictions, here are a few guidelines we will seek to apply that first Sunday:
We will enter the front door and exit through the designated doors on the opposite side of the sanctuary.
Everyone will be expected to honor social distancing while in the sanctuary interacting with others. We encourage all to remain in your chosen seat throughout the service.
Family seating will be in place to afford social distancing standards and to encourage us to spread out around the sanctuary.
A mask is required to enter the sanctuary, and must be worn throughout the service.
If there is no Children's church, please keep your children in your appointed pew space before, during and after the service.
We will dismiss rows after the service concludes and leave through the side doors.
We will stream the service on Facebook live, so please remain at home if your health is compromised.
After everyone has exited, a cleaning crew will be in place to disinfect the sanctuary and adjoining rooms in preparation for the next use.
Our aim is to make sure that appropriate safety measures are in place to ensure continued in person worship. We will continue to evaluate this quickly evolving situation and revise our guidelines as the evidence supports.
Come home, you are welcome here!
God bless you and keep you safe.